Denison Pequotsepos Nature Center hosts homeschool families for engaging environmental education programs throughout the seasons.
Members and Non-Members are invited to participate in homeschooling programs.

Please contact Education Director Kim Hargrave with any questions.
[email protected]
860-572-6800
DPNC strives to make environmental education programming available to all. Please reach out if you are in need of financial assistance.
Environmental Afternoons
Tuesdays, 1 – 4 pm
Ages 4 to 15  (Split into four different age groups)
Our science-based curriculum introduces students 4-15 years to the wonders of the natural world. New nature topics are covered each week through hands-on activities, meeting live animals and games, with plenty of time for nature play and socialization. Ages 13- 15 will work with our Animal Care staff,  learning how to care for our resident animals. Sign up for one or all of the classes. Classes are limited to 12 students. Students should bring a snack and water bottle to every class and be dressed to go outside in all weather conditions!
Sign up by the following age groups:
Explorers (ages 4 to 6)
Scientists (ages 7 to 9)
Eco-Engineers (ages 10-13)
Animal Curators (ages 13-15)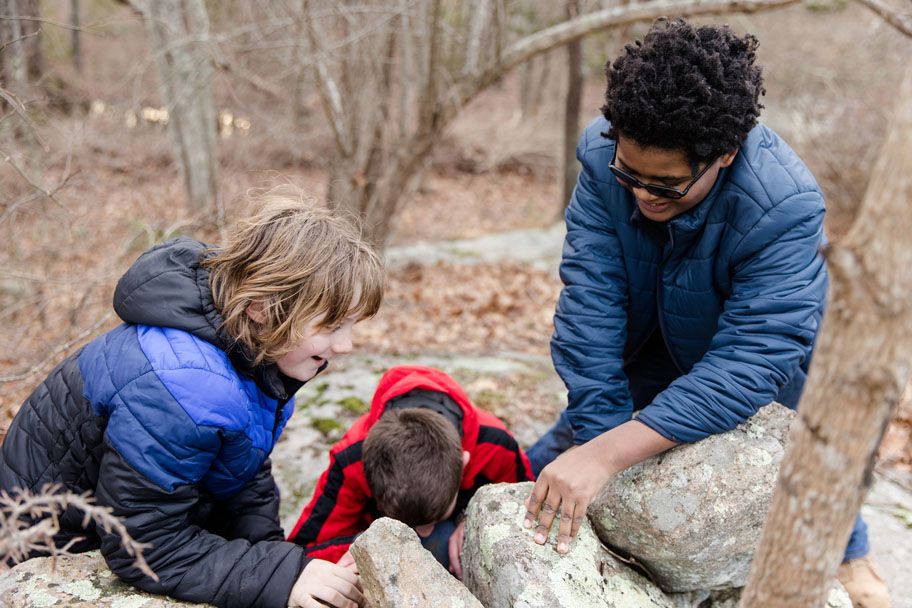 Members: $18.70 per child, per class
Non-members: $22 per child, per class
Ages 6 to 10
Thursdays, 9 am – 3 pm
With Denison Pequotsepos Nature Center as our basecamp, each day will be spent exploring the forest, wetlands, meadows and gardens that make up our campus. Daily activities align with the seasons and a majority of our time will be spent outdoors. Activities could include exploring Pequotsepos Brook, searching for salamanders, using microscopes to spot organisms in the soil, nature sketching, harvesting vegetables, cooking in the teaching kitchen and meeting animals. DPNC provides a science-based curriculum shaped by the interests of participating students. Friendships and teamwork are also emphasized as we learn together.
This program runs for the entire school year. Families are encouraged to make a year-long commitment; however, payments are made by the session. Once you enroll in the program, you are guaranteed a spot in the next session. If you skip a session, your spot is no longer guaranteed.
Upon registration you will be emailed follow-up forms. Home school students should bring a lunch, snack and water bottle, and dress for the weather!
Find a class and Register