Private Programs & Encounters
At the Nature Center, we are pleased to offer private animal programs and experiences for adults and for families. Choose from the options below, or request a custom experience. To schedule a private program please contact Kim Hargrave, Education Director at 860-572-6800 or email [email protected].
Gungywamp Adventure
Gungywamp is an archaeological site of distinct natural and cultural interest in neighboring Groton, stewarded by the Nature Center and in 2023 was confirmed to the Connecticut State Register of Historic Places and named a State Archaeological Preserve.
In this private guided hike, partially on private land accessible only with a DPNC guide, you'll walk through the woods and absorb the mysteries of one of Connecticut's most intriguing historical sites. Explore the north and south complexes, as seen on the History Channel, as well as rocky ridges, glacial erratics and swamps. Learn about the enigmatic stone shelters and structures whose use and origins remain shrouded in mystery, and could be the work of pre-Columbian Celtic settlers as far back as 500 AD. The hike lasts approximately two hours and covers 1.5 miles over uneven terrain.
$200 (for up to 8 people)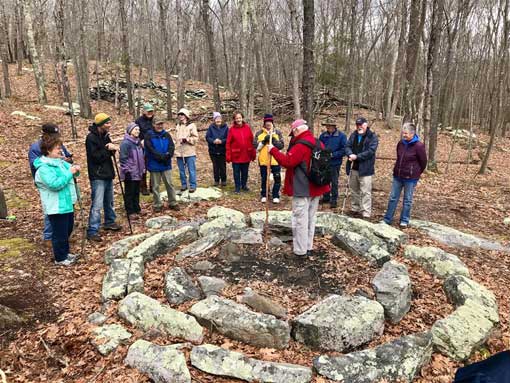 Raptor Encounter
You and up to five additional guests are invited to meet two of our resident birds of prey in this private animal encounter. Your DPNC naturalist will teach you about raptors and their adaptations, as well as what it takes to rehabilitate and care for these magnificent birds. Species may include Red-tailed Hawks, American Kestrels, Barred Owls, Eastern Screech Owls, Short-eared or Great Horned Owls. This 45-minute program is for up to six people.
$200 (for up to six people)
Live Animal Encounters
Do you have a favorite animal at the Nature Center? Enjoy a personalized animal encounter for you and up to five additional guests. A DPNC naturalist will teach you and your guests all about the resident animals of your choice during a guided tour of  the Nature Center. Choose from our resident turtles, snakes, song birds and frogs. This 45-minute program is for up to six people.
$200 (for up to six people)
Guided Hiking Adventure
Take a hike and explore a new natural area in southeastern Connecticut or adjacent RI, or pick an old favorite. Make a new family tradition, and try a different location each year with your extended family! With a naturalist as your guide, discover natural points of interest, changes in plants and animals with the seasons. Nature Center staff can help guide you in picking locations to best suit your needs. Hikes typically last two hours and length will vary depending on your preference for location.
$200 (for up to 10 people)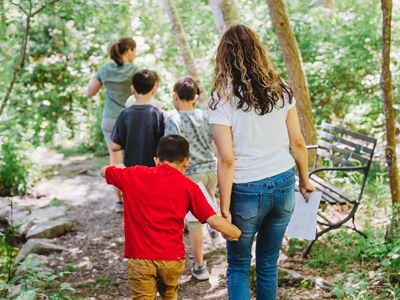 Shore Exploration
With a DPNC naturalist leading the way, explore a local CT or RI shoreline area of your choice with seine and dip nets to see what discoveries we can make. Choose from Barn Island Wildlife Management in Stonington, Bluff Point State Park in Groton, Rocky Neck State Park in Niantic or Napatree Beach in Watch Hill, RI among other seaside locations. This program, for up to ten people, typically runs 1.5 hours.
$200 (for up to 10 people)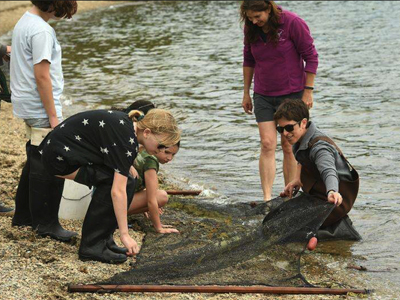 Pond & Vernal Pool Exploration
Ponds and vernal pools are teeming with life and are fun to explore! Using waders and nets, a DPNC educator will lead you and up to nine guests on a one-hour  adventure to a pond or vernal pool (depending on season) to identify the insects, frogs, fish we find.
$200 (for up to 10 people)