Your gift to the Nature Center supports our environmental education programs, feeds our resident and rehabilitating animals and helps us steward more than 500 acres of land.  Donate by clicking the button below or scroll down to learn about the many other ways to support DPNC.
You can also see how your gifts directly benefit the Nature Center programs and operations in our annual Impact Report to Donors & Members.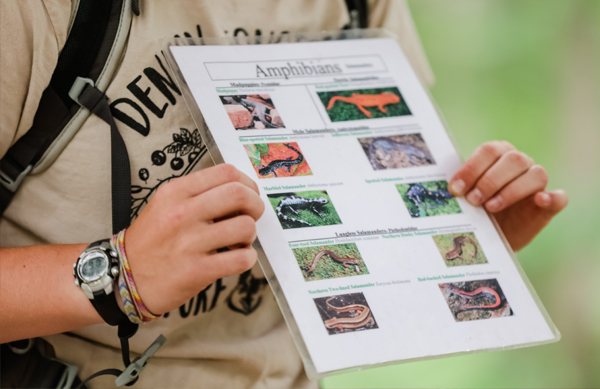 Membership
Your membership does more than provide access to the Nature Center
Member support ensures that we can maintain our facilities, care for our sanctuary, continue to provide quality environmental programs, rehabilitate injured animals and return them safely to the wild, and preserve our valuable natural resources.
Honor & Memorial Tributes
Honor a friend or family member through a gift to DPNC in their name. We will send acknowledgement of your tribute to the family and your tax-deductible contribution supports Nature Center programs and mission.
You can also dedicate a physical tribute such as a picnic table or stone bench, or replenish a planting area for tributes of $500 or greater.  Contact [email protected] for opportunities.
Give to the Craig Floyd Giving Garden
The Craig Floyd Giving Garden at Coogan Farm has devoted volunteers and supporters. The Garden impacts health and well-being through the nutritious food we grow and donate, and also through physical exertion and the emotional benefits of working the land.
Connect with the Craig Floyd Giving Garden on a deeper level by making an annual or recurring contribution that will help fund its operation.
Community Partners
Our Community Partners help the Nature Center fulfill its mission: To inspire an understanding of the natural world and ourselves as part of it – past, present and future.  Benefits packages may be customized to suit any company's outreach needs. We hope you'll support our Partners as they help the Nature Center to thrive.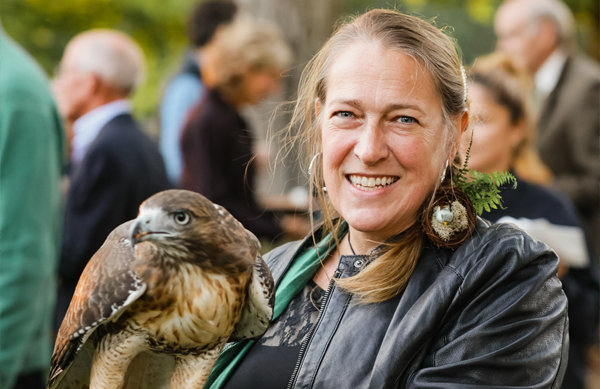 Adopt an Animal
As a federally licensed wildlife rehabilitation and education facility, the Nature Center regularly takes in, rehabilitates and cares for native creatures. Our goal is to release healthy animals back into areas of good habitat. Some are unreleasable due to the nature of their injuries. The animals that remain in our care become Animal Ambassadors and a part of our education programs to help further our mission of nurturing an appreciation of the environment.
Wish Lists
Denison Pequotsepos Nature Center is grateful for all the ways in which we receive support. Every department within DPNC is dependent upon generous in-kind donations such as education supplies, garden equipment, and appropriate food for the animals. You can browse for what has been requested on our Amazon Smile site and check out the additional list below of items that would be of greatest use to us.